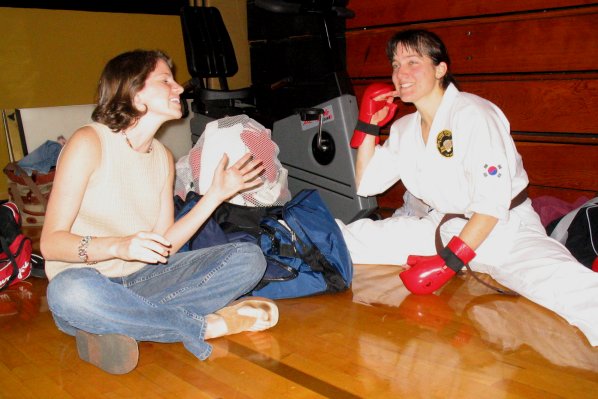 Liza getting ready to spar by relaxing with Anne ...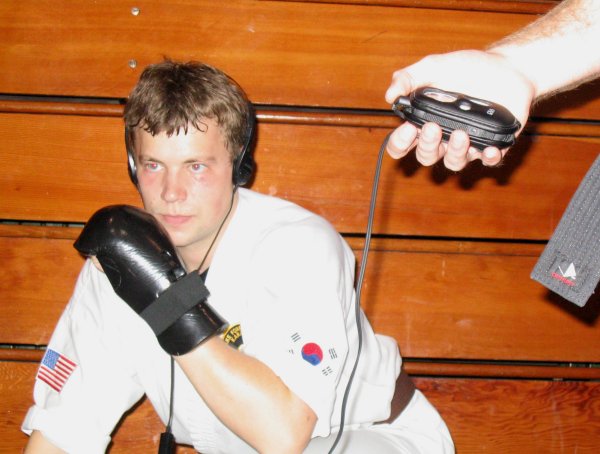 ... While Scott gets ready by imitating Rocky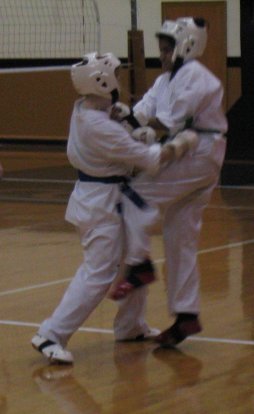 Briana and Anjana, sparring animals!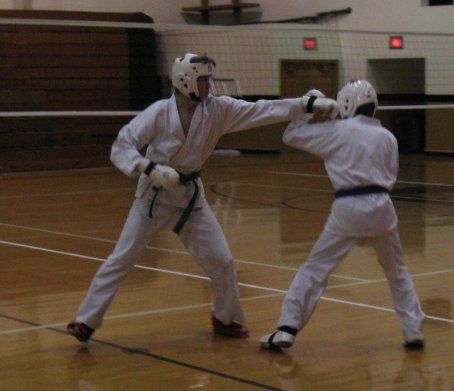 Adam and his darn reach ...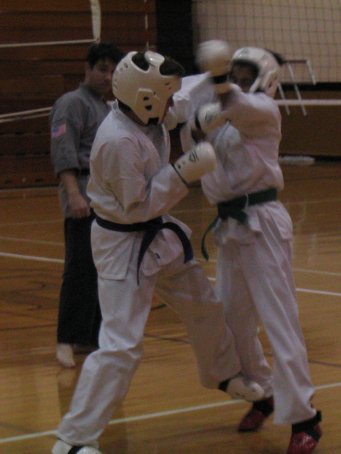 Mike Morgan and Anjana, getting each other in the head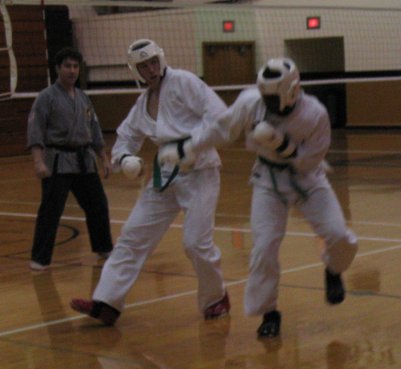 Adam and Mike Bolton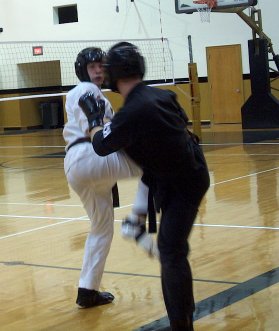 The Scotts fighting each other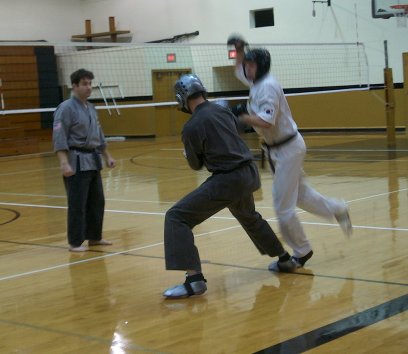 Scott about to get a very nice point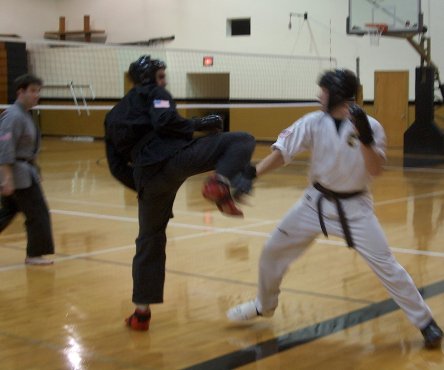 Nicely blocking Kevin's kick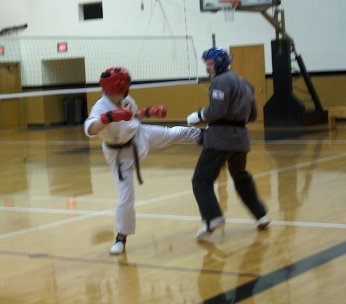 Liza getting a point on Gaither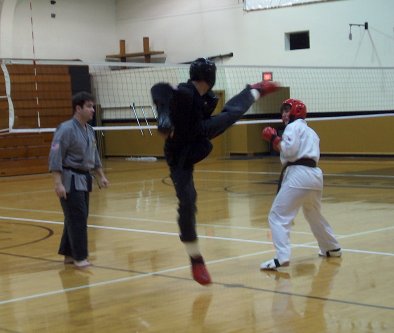 Cool Aerial Kick #3 ... nice one Kevin!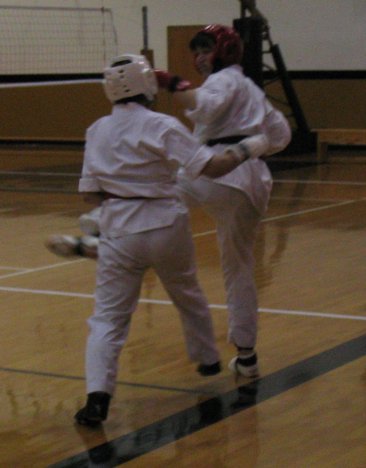 Liza fighting Jen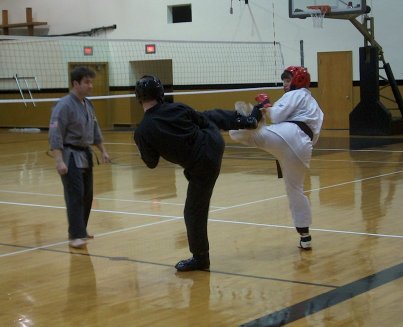 Sparring Scott Newbern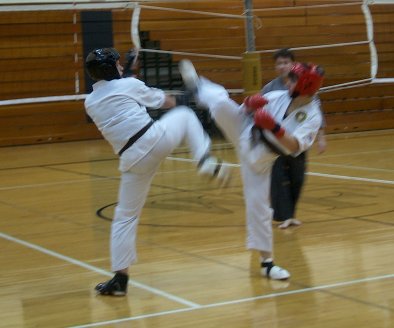 Exhausted, the black belt candidates had to spar each other ...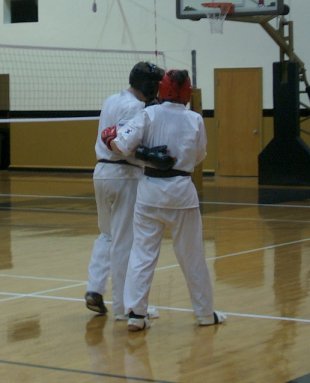 Awww.... :-)
So, did they get their black belts?